Robert Gibbons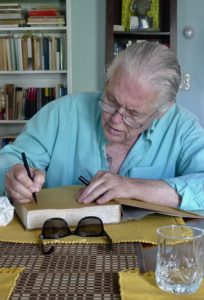 Robert Gibbons is the author of eleven books of poetry, numerous chapbooks, a memoir, 
Labors
in Vineyards of Desire
, and 
Olson/Still:Crossroad
, a study of the work of Charles Olson and
Clyfford Still
.
 He was born in Salem, Massachusetts, and worked for many years as a librarian at
the National Gallery of Art. From 2004 to 2011, he was poetry and fiction editor of the journal
Janus Head
.  Hailed by poet and literary critic William Heyen as "one of the great writers of our
time," Gibbons' poetry has been translated into Italian and Danish.